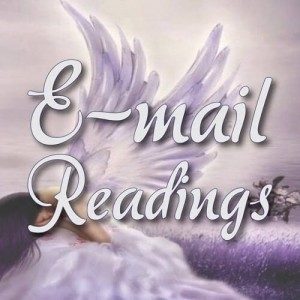 by Roosy S
Each of us face many hindrances and problems at times in our life. If we're looking for guidance or the solution for all our problems, who we do run to? Yeah… in most of cases, we wish to get help from our close friends or from the best counsellors and advisers. However, for those who want to get advice on a much higher spiritual plane, psychics are the best persons to connect with.
One of the main advantages of having a psychic reading is that you can connect with a psychic in different ways. Some of the different options available are: Face-to-face reading Melbourne, Email readings, phone readings etc. Psychic reading can help open your mind to a new way of thinking or perspective. The psychic reading could help widen your horizons, and give you an injection of confidence and vitality.
In this article, we are going to discuss about the advantages of Email Psychic Reading
When you're speaking with a psychic reader via telephone or face-to-face, it can be hard to accurately take down notes of all the insights and information that come through during your reading. Here comes the importance of having email physic readings. By opting for email psychic readings, you will have a copy of your psychic reading, in email format. This avoids any inaccuracies in memory recall and ensures that you have your reading at your fingertips.
The main advantages of having email Psychic readings are given below:
Take your own time to think what aspect of your life you want the psychic to focus on, or leave it to the psychic to do a general reading for you.
Access your reading at your convenience, wherever you are.
You can read your Psychic reading again and again whenever you wish.
You can read it whenever you're free and you can read it straight away on your computer, or smartphone.
Also, if you prefer to get a phone reading, you might face few distractions which can be in the form of technical issues or noises around you. But with email physic reading, there are few distractions and you can take your time reading through it and accessing the information at your convenience.
With the ever-advancing technology, email Psychic reading is becoming more and more popular. In fact, clients from all over the world are looking at Australia and usually search out the best psychic in Melbourne. From relationship issues, health issues to work, business and general advice, an email Psychic reading can offer guidance. Book now!